Life of nobles and common people in the old days
Day trip from Bratislava
Trip name
Start
Duration
Type
Price

Trenčín castle & Čičmany

08.30 am

10 hours

Local guide

139,00 € / p. person
119,00 € / p. person
Majestic Fortress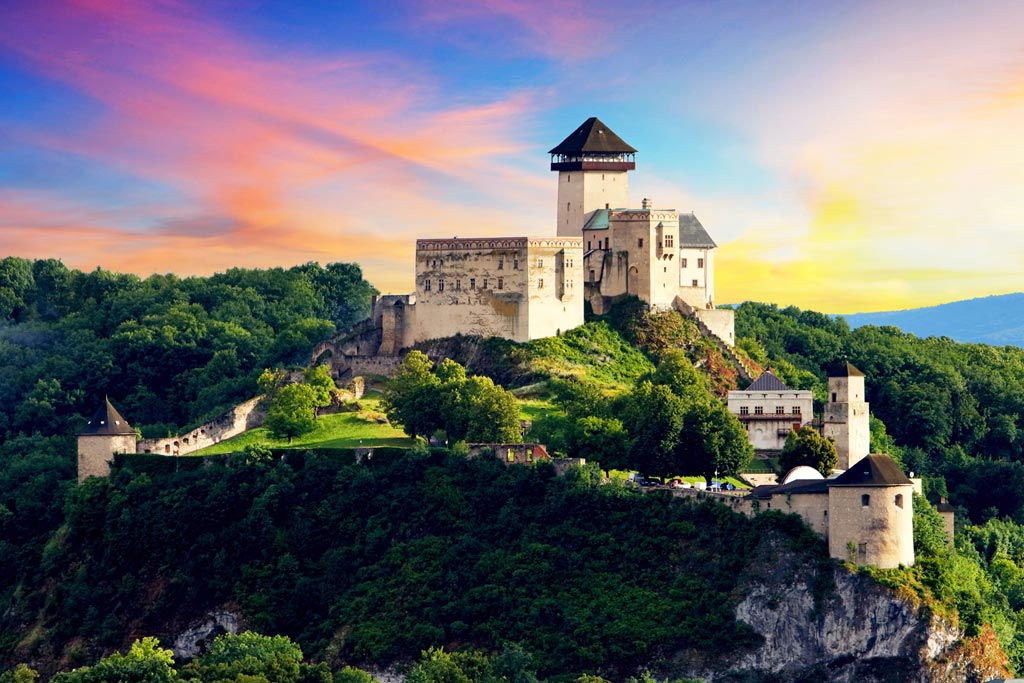 Trenčín castle
Trenčín castle is one of the best preserved castles in Slovakia. We will visit this monumental fortress sitting on the massive rock over the town Trenčín dating back to 11 century. Important location of the castle was known from far past. A famous "lord of Tatra mountains and river Váh" was based right here.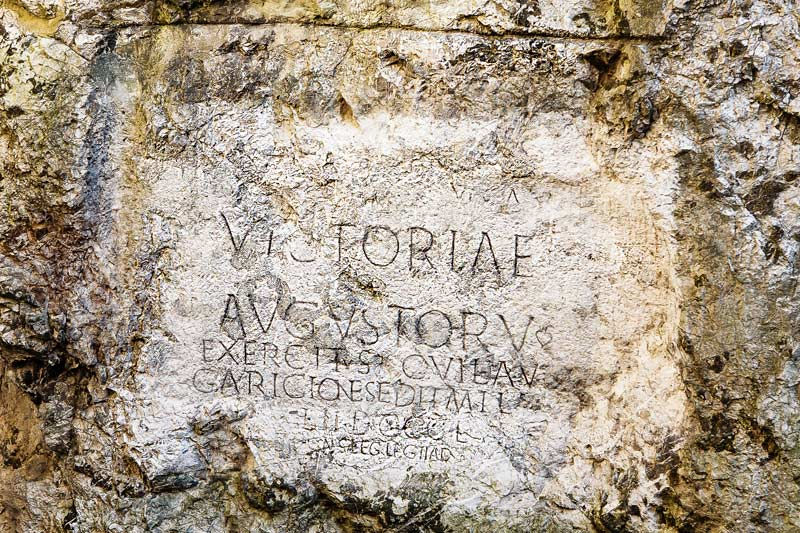 Legion of Marcus Aurelius
Did you know that at this place was a Roman legion during reign of emperor Marcus Aurelius? It was called Laugaricio. The most northern area from home for Roman troops during Marcomannic wars. In Barbaricum – in the land of old German tribes. We will show you the memory they have carved into the rock. Have you seen the movie Gladiator? Remember the first battle scene? You can imagine right this place!
FOLK ARCHITECTURE MONUMENT RESERVE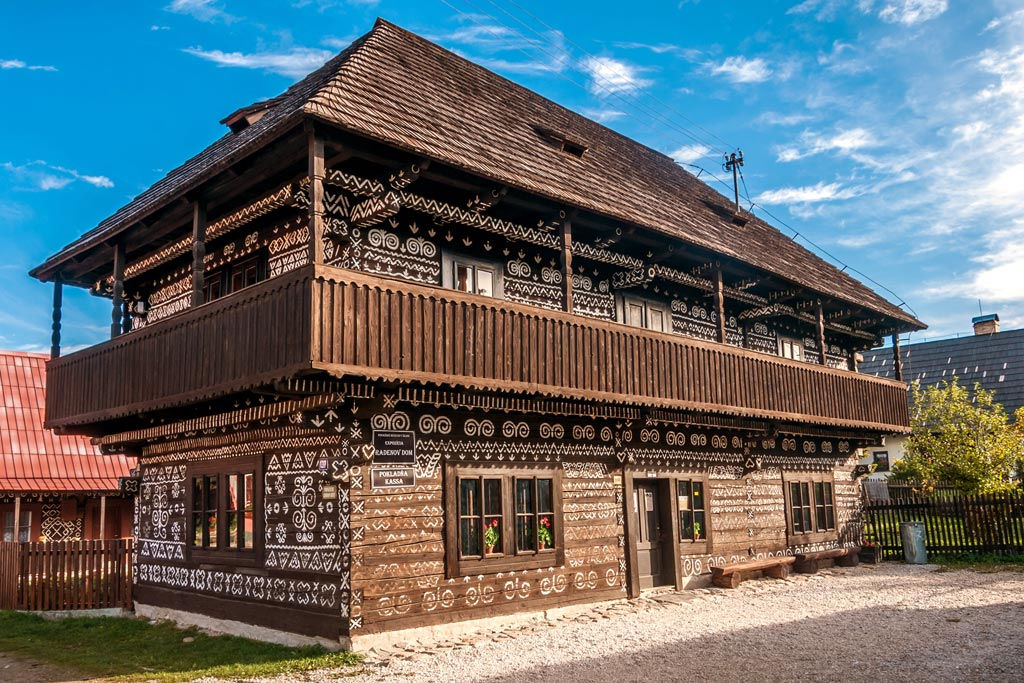 Lovely "Čičmany"
A traditional folk village
Čičmany hidden deep in the mountains is the beautiful example of how the ordinary people lived in the old days. Wooden houses painted with typical local ornaments, nowadays inscribed in the intangible cultural heritage of Slovakia. As the village is very isolated, the culture and traditions are still well-preserved.
| Time: | Trip schedule: |
| --- | --- |
| | A day trip from Bratislava: "Trenčín castle & Čičmany" UNESCO  |
| 08.30 | Departing from Bratislava center |
| 10.00 | Arrival to Trenčín castle: guided interpretation & free castle exploration |
| 13.00 | Arrival to Čičmany – traditional folk village architecture reserve |
| 13.10 | Local food tasting in Čičmany at the local restaurant |
| 14.00 | Čičmany folk village exploration |
| 15.00 | A visit of the folk houses (museum) – guided interpretation |
| 18.00 | Arrival to Bratislava town center |
Taste the local cuisine with us
You don´t know a country if you don´t taste it :)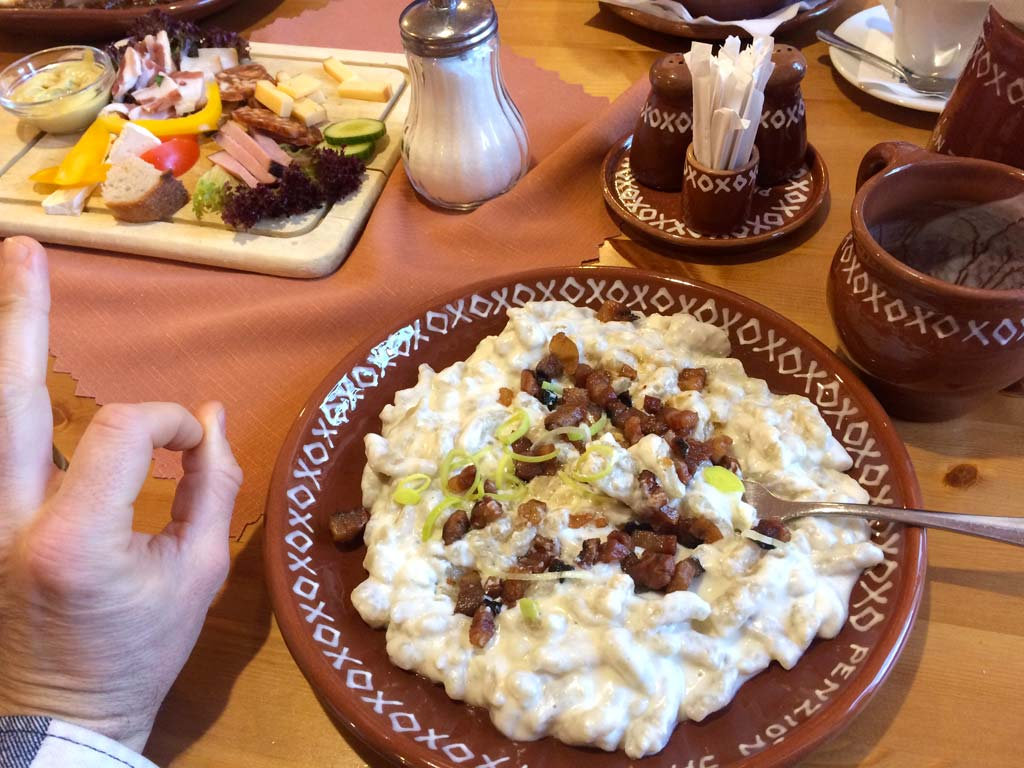 Bryndzové halušky: Traditional Slovak food
When a hunger overcome you we will take you to a sweet local restaurant with traditional slovak food. One can say you don´t know a country if you don´t taste it! So let´s do it. You can choose from the menu of course, but we recommend to try a food called "Bryndzové halušky", a potato dumplings with special sheep cheese "bryndza" and bacon on the top. People from foreign countries either love them or hate them! How will they taste to you?