Full day trip in Bratislava region
Explore a lot from a rich countryside
Trip name
Start
Duration
Type
Price

Great tour of the Small Carpathian region

Morning start:
8.30 am

8–12 hours

Guided tour with a local guide

139 € / 129 € / 109 € / 99 € / person
2 / 3 / 4 / 5+ persons

Additional activity
Wine tasting in Small Carpathian region

Custom event

0,5 – 2 hours

Optional activity

Variable price 12,00 €  – 48,00 € / person,
depending on the chosen winemaker and the place of tasting. Final wine tasting price by agreement.
Options to choose
Choose locations & activities which you want to include into your day trip
1. Wine growing towns
Did you know that Bratislava region has a rich wine growing tradition, that we can track back to the 13th century, even further? And did you know that actually Slovakia is one of the most northern regions for vine growing in Europe?
There are several small towns from which we can mention Svätý Jur, Pezinok & Modra. The first one is also a town monument reserve with well preserved architecture.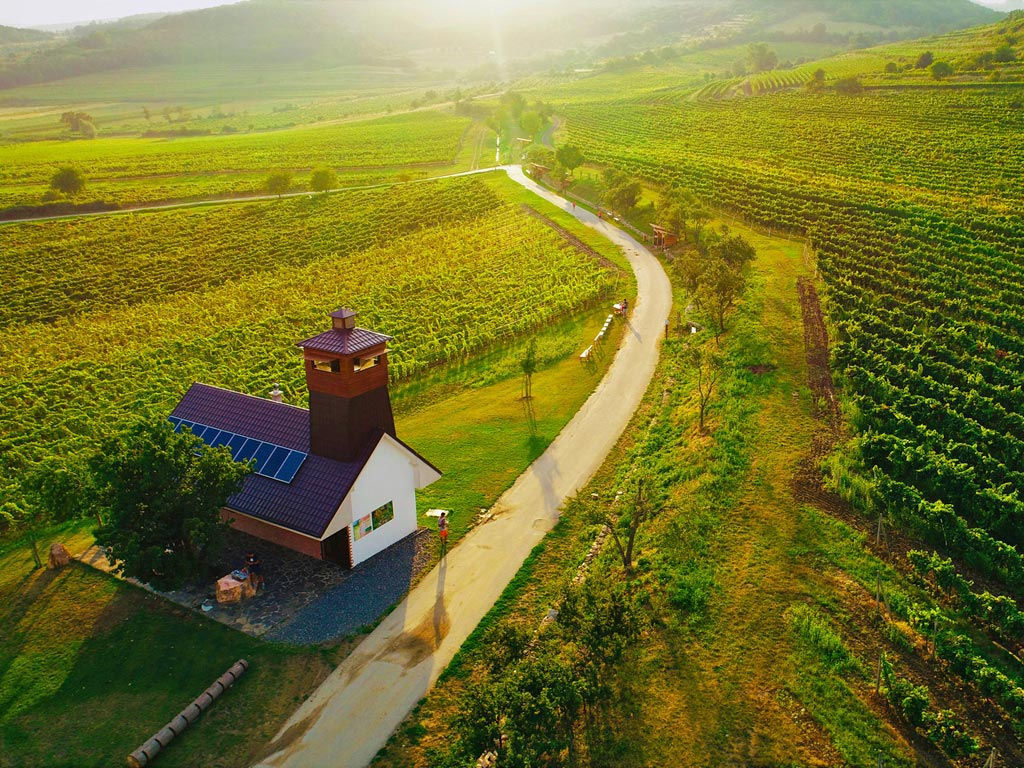 2. Educational walk in the vineyards
To make a nice ending of this tour we suggest to walk in the Small Carpathian vineyards. This will make your whole experience even more pleasant, because you will really feel the countryside and make a whole image of the region. We promise – will take you to the best locations we know. If weather & timing will be good the sunset will accompany us.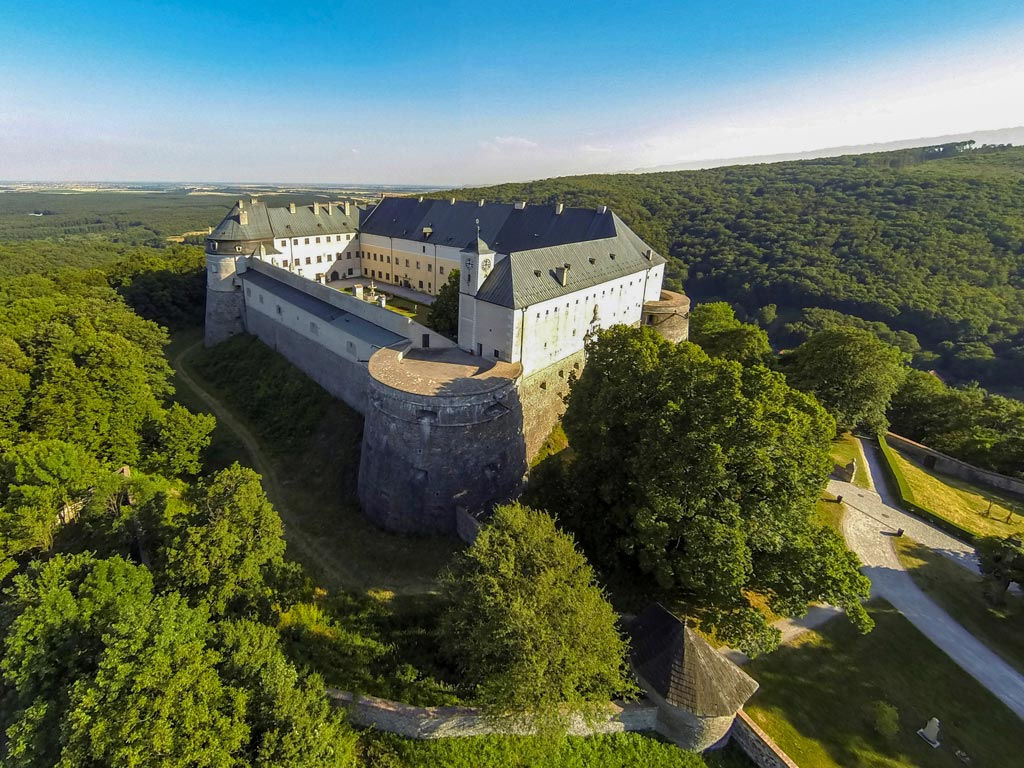 3. Red stone castle
A Red stone castle is a well preserved renaissance fortress hidden in the hills of Small Carpathian mountains. Castle tells the stories of many counts and nobles living here. When exploring this place you will surprisingly learn about the biggest copper concern of its age in the world. Really interesting story. In the summer you can enjoy here a falconry shows, medieval knights and even a local wine tasting in old bastions.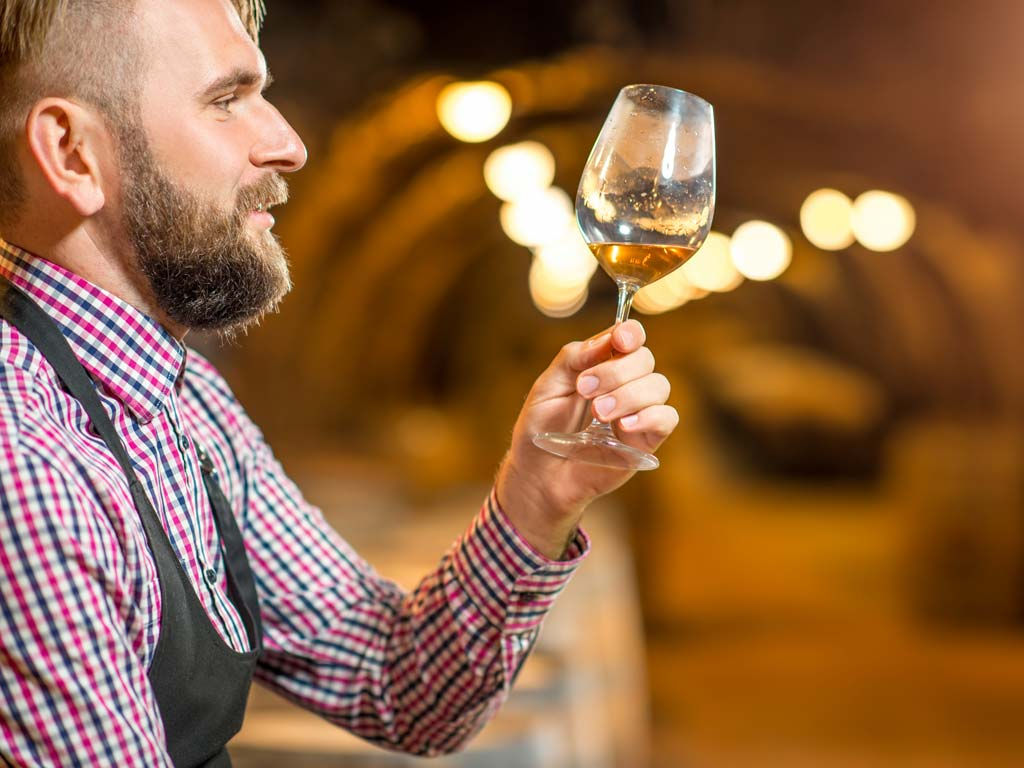 4. Wine tasting in
Small Carpathian region
If you are a wine lover or if you are just curious enough to experience a wine tasting in Small Carpathian region, we strongly suggest to add this event to your tour.
We know many excellent local winemakers and we can either visit charismatic old wine cellars (up to 500 years old), genuine local wine taverns with a cozy atmosphere or absolutely modern wine venues with brand new technologies. You will "taste" the flavor of this region and know more local people.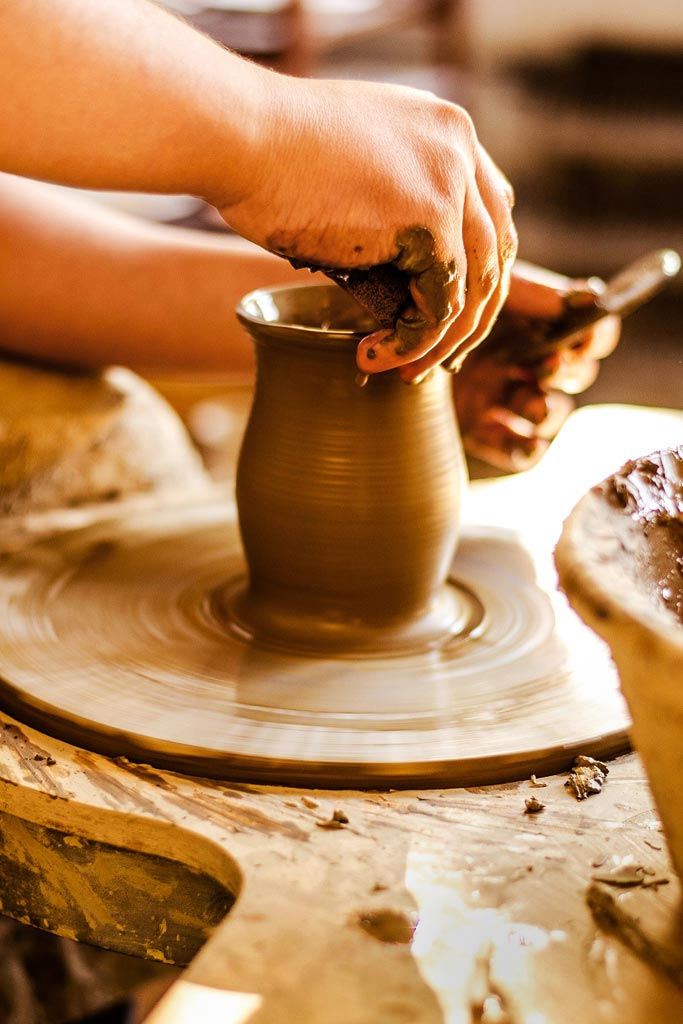 5. Slovak folk majolica workshop & exposition
Modra as a one of wine growing towns in Small Carpathian region has a long history and it has always been strongly connected to the winemaking. But besides the wine production, there was a pottery crafts tradition closely attached to it. So imagine a good wine inside of the beautifully ornamented wine jugs. Later on the ornaments were painted to various potteries of many kinds.
This specific local pottery is called "Majolica". The whole tradition together with Majolica ornamentation are inscribed in the Representative List of Intangible Cultural Heritage of Slovakia.
On our tour we may choose to visit a traditional Majolica warehouse with 140 year old history. You will learn more about this tradition & you will see the master craftsmen in the action. Eventually you can try to make a piece of ceramics yourself. In the warehouse is situated a shop with Majolica ceramic products so this may be a lovely gift or souvenir from your travels.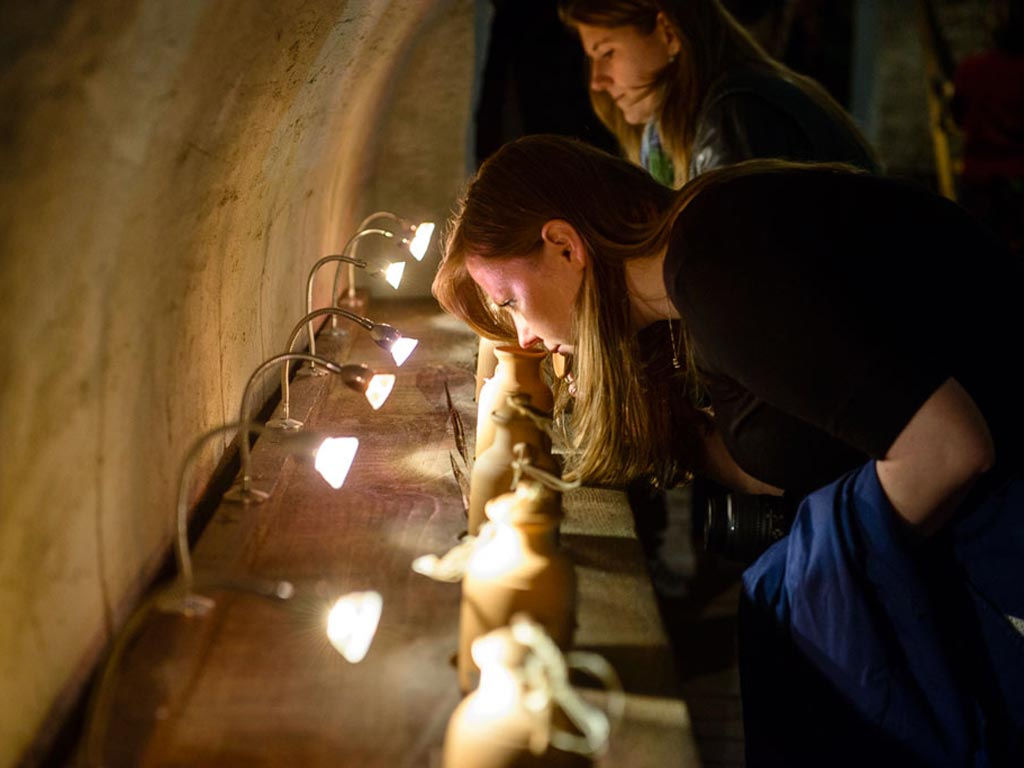 6. Small Carpathian wine museum & exposition
One of the best exposition about wine, wine making and the whole wine tradition. Small Carpathian museum offers besides the old historical regional context also contemporary degustation experience. You will learn a lot about the wine. Also you can choose for the special wine tasting in a dark or the unique "all senses" experiential wine tasting with sommelier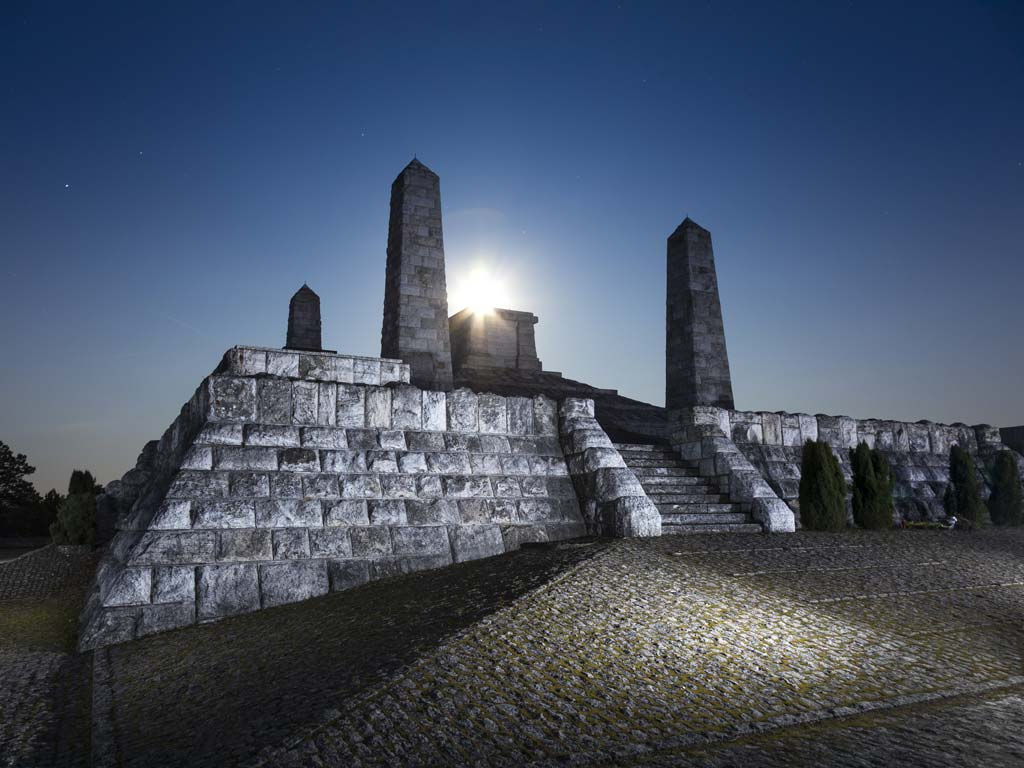 7. National hero burial mound
In the farthest part of the Small Carpathian region tour we will visit a national hero Milan Rastislav Štefánik burial mound. A monumental white glazed terraced memorial with four obelisks creates a natural astonishment whether walking through it or observing from a distance.
Štefánik is a strong personality in Slovak national memory, definitely a man with interesting life story. Due to his deeds during World War 1 the Slovak nation managed to become independent from the Austro-Hungarian monarchy.
If you are lucky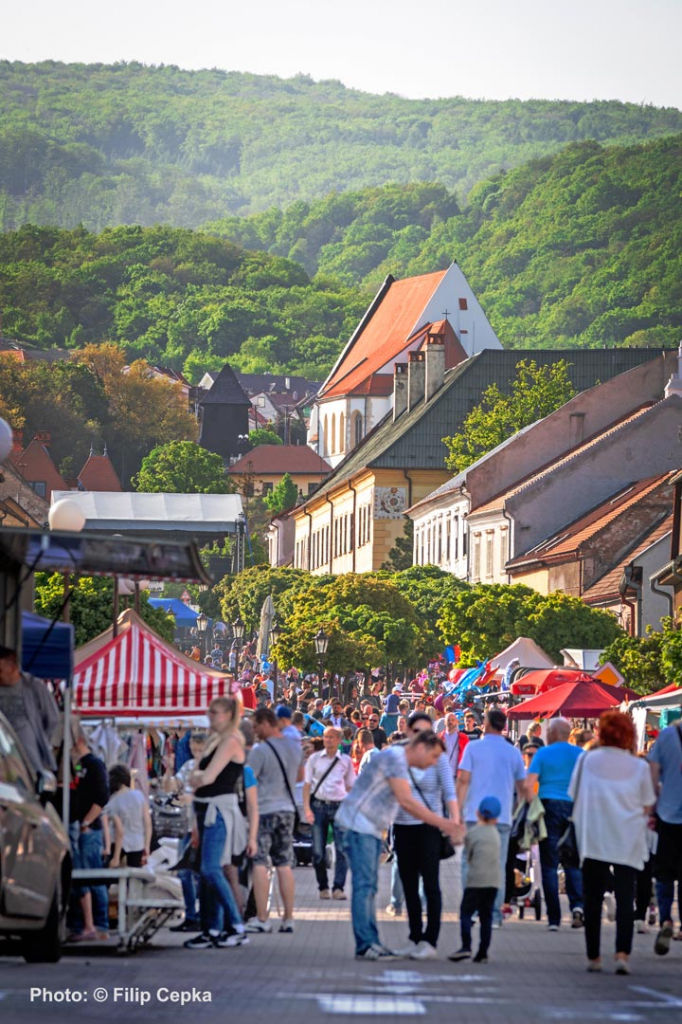 Local feasts, wine routes & festivals
If you are lucky with timing, we will definitely take you for the wine celebrations or festival. These events take place in small wine towns and the atmosphere there is just amazing. You will find there lots of good wine & food and in the autumn also a special grape drink "burčák". Please, when making a booking of this tour, ask us if there is any event going on.