Enjoy Danube river in Bratislava surroundings
Trip name
Start
Duration
Type
Price

Danube rafting adventure

17.00 – 20.00
Time may be adjusted

3 hours

Guided rafting with a water guide

45,00 € raft / catamaran
65,00 € kayak
Rafting on the river Danube main flow
Water trail: Hainburg - Devín - Bratislava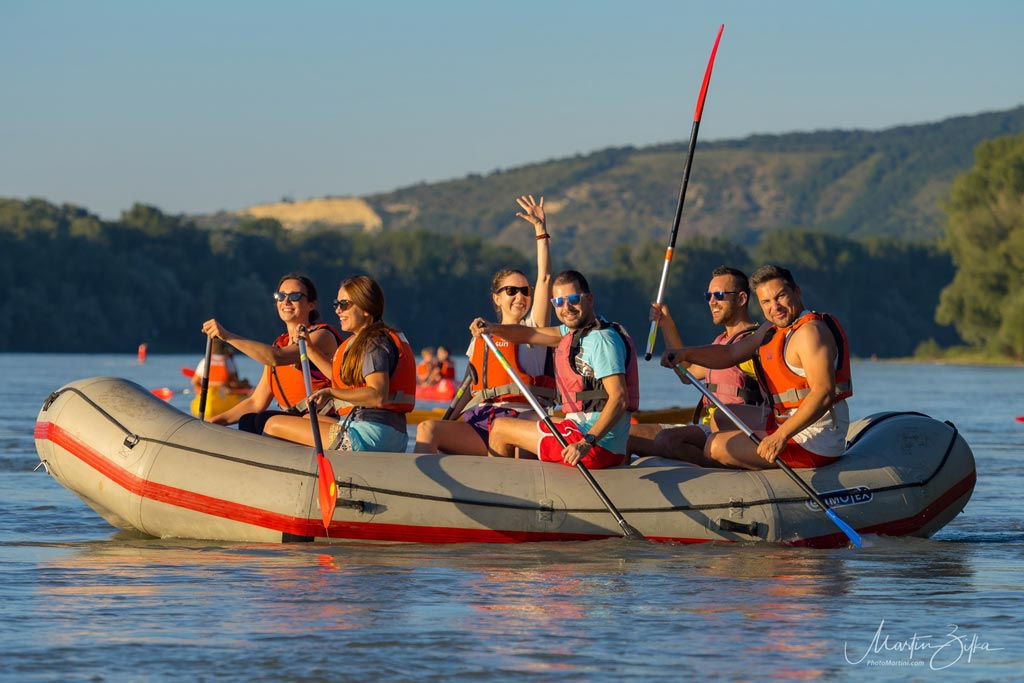 Option 1:
Raft or stable catamaran
This 3 hour-long rafting on Danube's main water flow takes you on a pleasant adventure. River speed on this trip is about 10 km/h. We use a raft or a stable catamaran (two canoes tied together). Recommended for beginners and moderately advanced canoeists.
Option 2:
Take a single kayak
More experienced adventurers and paddlers can raft solo in the single kayak. Danube is still a big river, so this option is possible just if you have a previous experience in the kayak and you feel comfortable with it.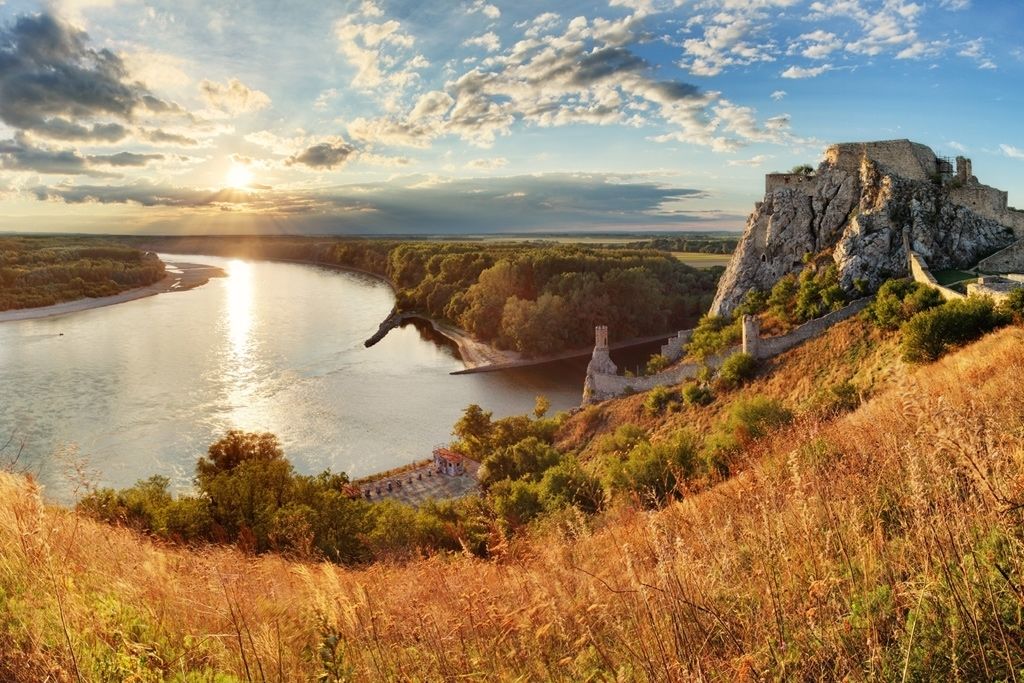 Water trail:
Hainburg - Devín - Bratislava
Shortly after starting in Hainburg we will enter the 2 state border point between Austria and Slovakia, right where the river Morava flows into the bigger Danube river. It is a beautiful & picturesque place located right under the monumental rock of Devín castle.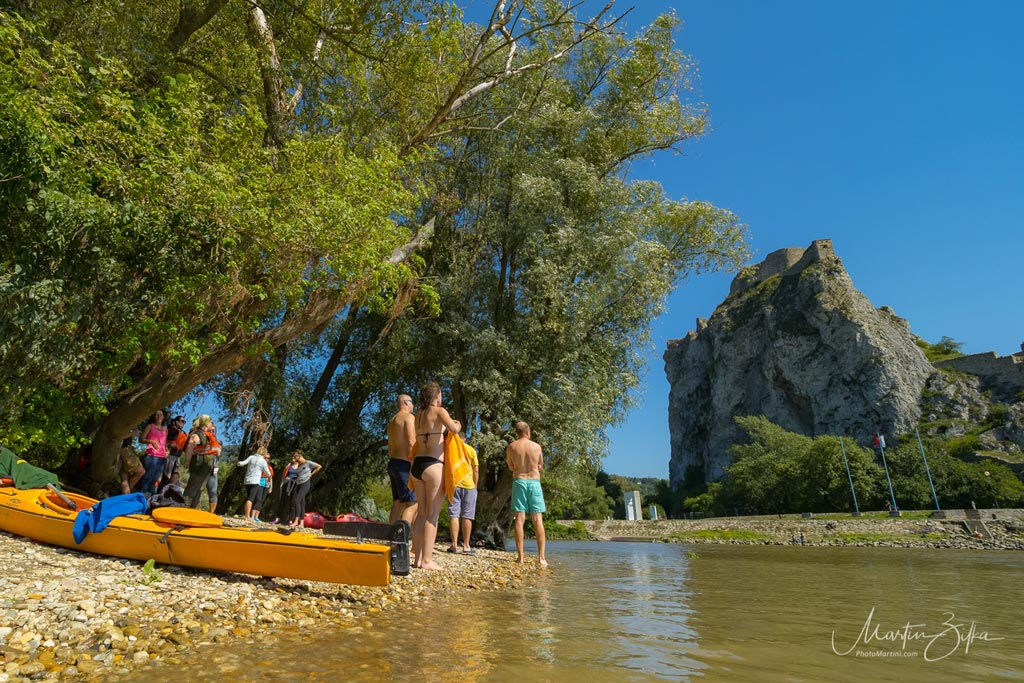 Swim & relax on the Danube beach
When the weather is nice and the water conditions allows us we will stop at the Danube river bank and take a refreshing bath in the water. By the evening, ending the trip in Bratislava just before the sunset.
| Time: | Trip schedule: |
| --- | --- |
| | Trip: Danube rafting adventure |
| 17.00 | Meeting up & departing from Bratislava center and the transfer to the starting point in Austria |
| 17.30 | Starting a canoe trip in Hainburg. Rafting down the river Danube passing the Devín castle. Stop on the way |
| 20.00 | Arrival to Bratislava dock-yards |
| Please mind: | Time schedule as written is approximate and may vary or change |