A spectacular hiking path in mountain canyon and gorges
A day trip to explore a powerful Slovak nature
Trip name
Start
Duration
Type
Price

Adventurous hiking in a national park
Malá Fatra at Jánošíkove diery

08.00 am

12 hours

Hiking tour

119 € / per person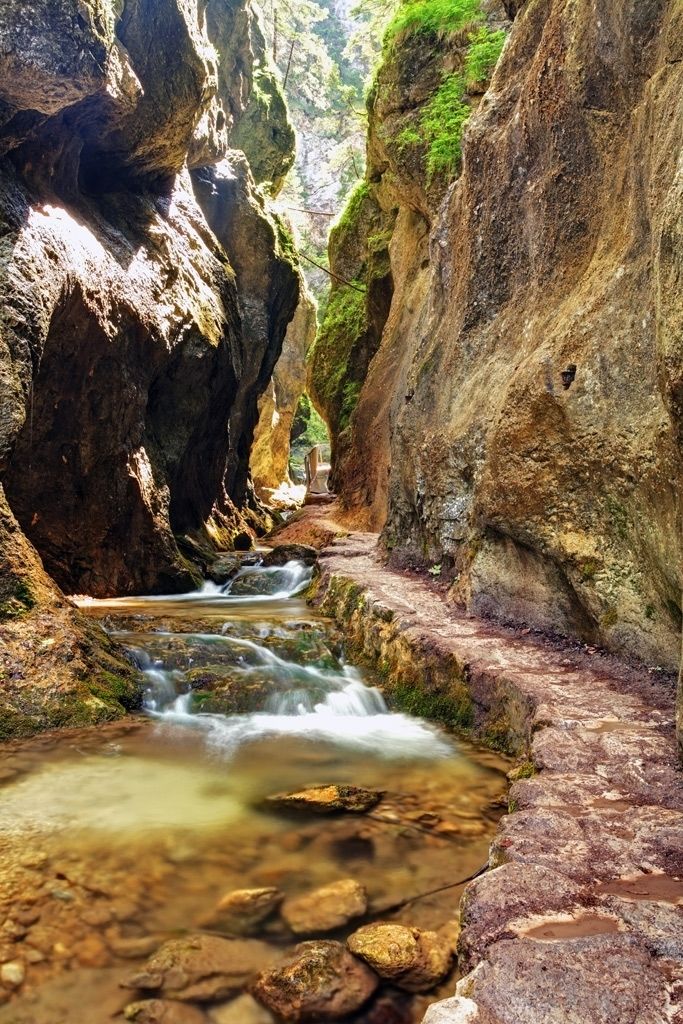 Hike through the natural system of gorges and canyons
Experience the true spirit of Slovak mountains.
National park "Malá Fatra" is one of those which offer the most beautiful sceneries. A hiking path called "Jánošíkove diery" takes you through the system of narrow canyons, gorges and many waterfalls. Some canyons are so narrow, that you have to use installed wooden & metal ladders and walk literally over the water. Very romantic, very energetic!
You will return full of power.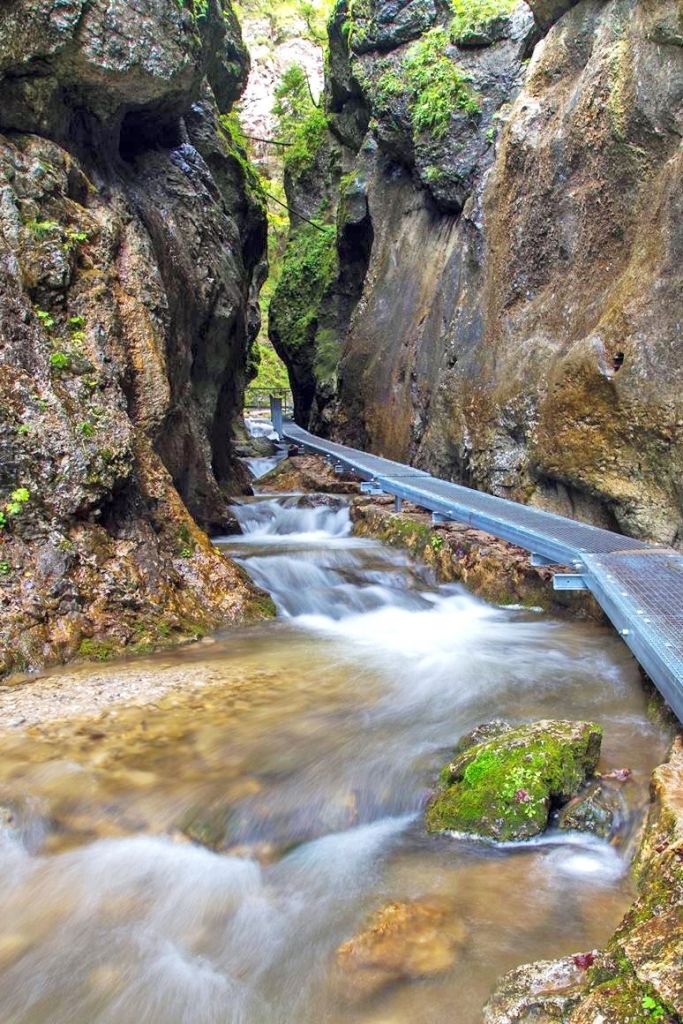 The power of Nature
You can choose among hiking paths of a various difficulty:
the first one is quite easy, the second and third one are more challenging and at some parts you have to use ladders and auxiliary chains to hike through the canyon.
Hiking circles start and finish by the traditional restaurant where you can taste the local food. Furthermore, you may visit the "Terchová" village which is a birthplace of a Slovak national hero Juraj Jánošík, who grew up in this mountain area.
Definitely one of the best choices to enjoy our nature. Highly recommended!
Time:
Trip schedule:

A day trip from Bratislava: Hiking in a National park at Jánošíkove diery: 


08.00

Departing from Bratislava city center

approx. 10.30

Arrival to Jánošíkove Diery

10.30 – 17.30

Time for hiking and to experience this beautiful mountain area.

This is also a time for the local food:
You can take lunch before hiking or dinner after the hike in a traditional restaurant at the beginning of the hiking trail

17.30

Departure from "Jánošíkove diery" to Bratislava

20.00

Arrival to Bratislava town centre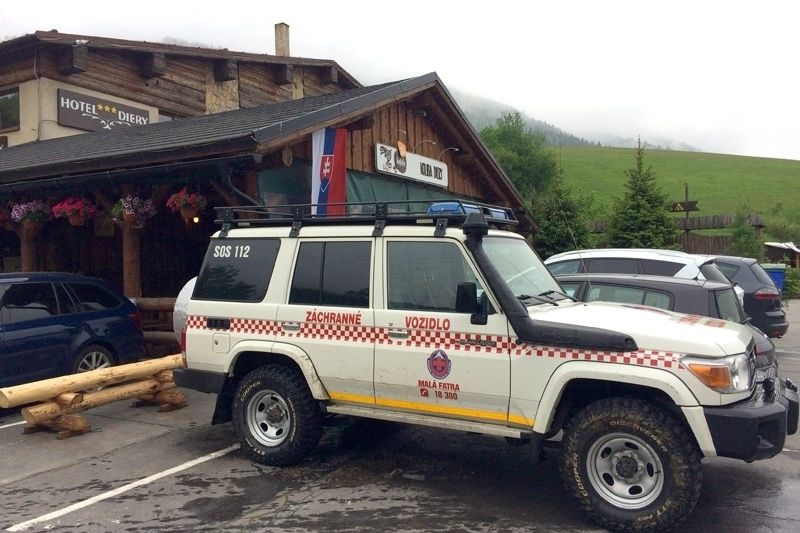 Insurance & safety
Please mind: This is a hiking trip in the mountain environment on the maintained hiking trails of various difficulty. We recommend to have hiking shoes and clothes, as well as the health and accident insurance that covers medical care and mountain rescue service help & transportation in case of accident or need. If you don´t have this insurance, we will help you to arrange it before hiking.
Departures from Bratislava city center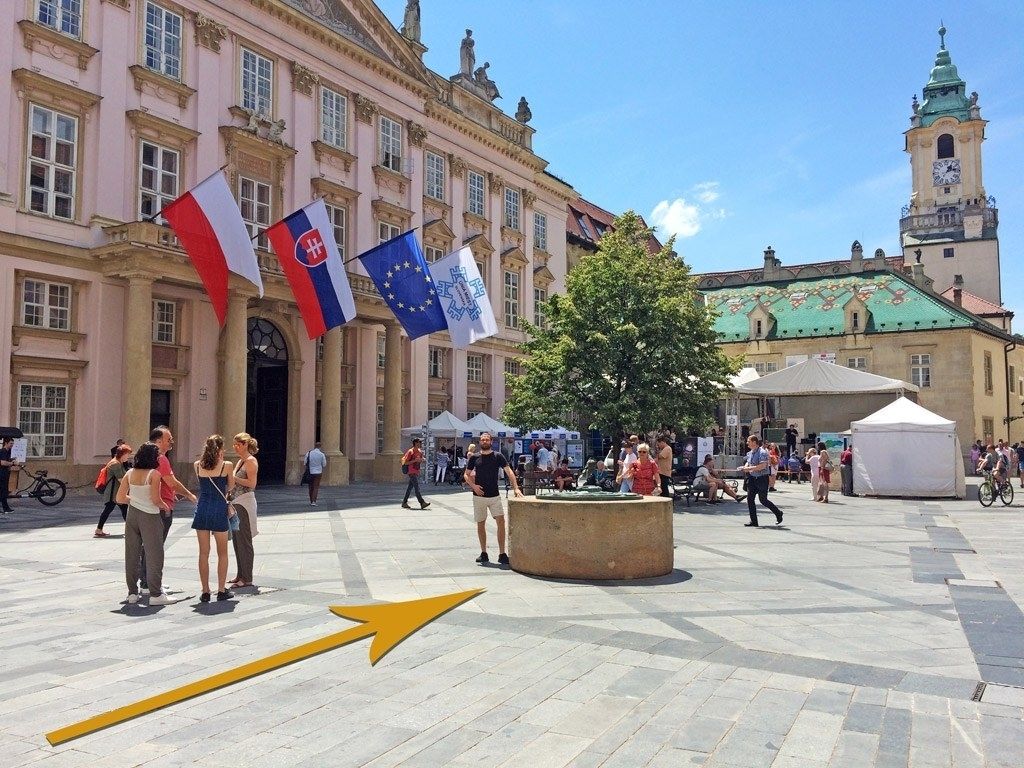 Meeting point: Primate´s square
A general meeting point is located in Bratislava old town city center at Primaciálne námestie (Primate´s square). Just nearby is a tourist info centre, so you won´t get lost.
We will meet each other by the well, and from there we will walk approx. 100 meters to our vehicle. Personal pick up at the hotel available.
Departures: Read more