A spectacular hiking path in mountain canyon and gorges
A day trip to explore a powerful Slovak nature
Trip name
Start
Duration
Type
Price

Adventurous hiking in a national park
Malá Fatra at Jánošíkove diery

07.30

approx. 11–12 hours

Hiking tour

139,00 € / p. person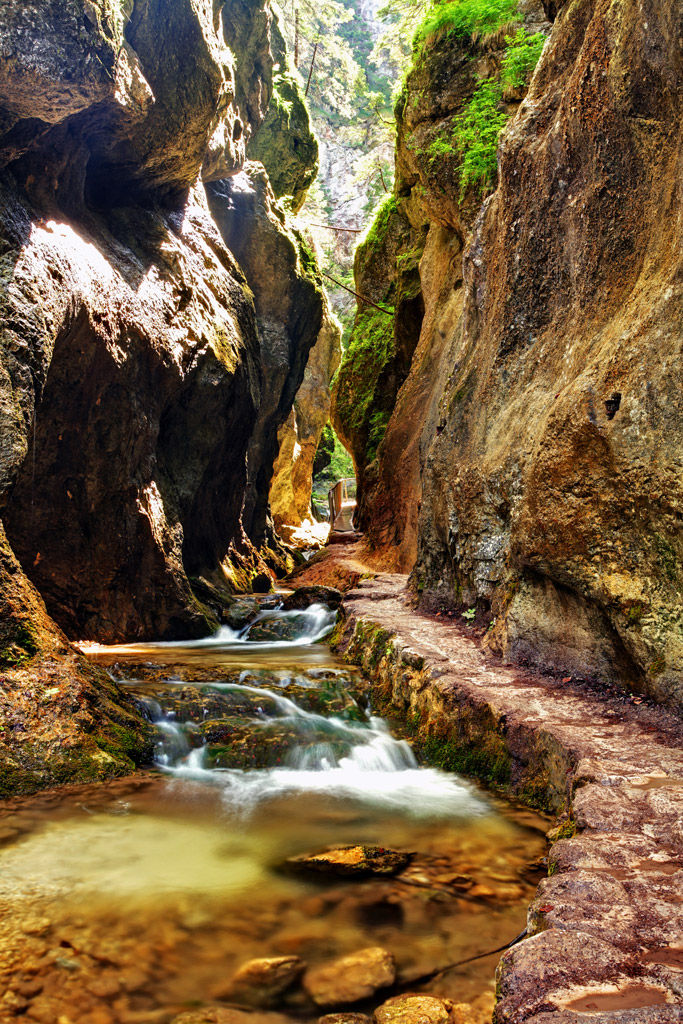 Hike through the natural system of gorges and canyons
Adventurous hiking in a National park "Malá Fatra". A hiking path called "Jánošíkove diery" will take us through the narrow canyons, gorges and many waterfalls. Some canyon parts are so narrow that you walk literally over the water.
Generally you can choose among hiking paths of a various difficulty: the first one is quite easy, the second and third one are more challenging.
On our hike, we will hike up to the top of the mountain "Malý Rozsutec". Hiking difficulty varies between 3 to 7 (out of scale 1–9). In some places there are ladders and chains to hold while hiking and stepping. Elevation difference from the beginning of the trip is 768 metres. After reaching the mountain top we will descend the other way down, have good food and go back to Bratislava.
This is a full day trip. Challenging, but very beautiful! You will return exhausted, but also energized & full of new power. Definitely one of the best choices to enjoy our nature.
Highly recommended!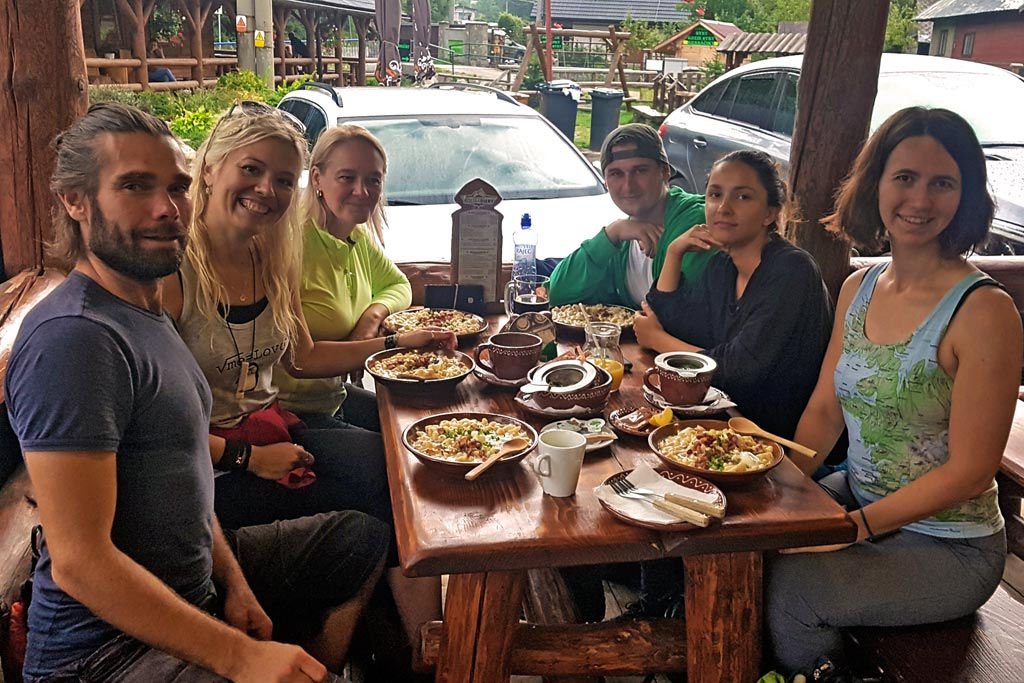 After hike
Hiking circles start and finish by the traditional restaurant where you can taste the local food. We can give you recommendations. Furthermore, you may visit the "Terchová" village which is a birthplace of a Slovak national hero Juraj Jánošík, who grew up right in this mountain area. After him, this canyon bears its name "Jánošíkove diery".
Time:
Trip schedule:

A day trip from Bratislava: Hiking in a National park at Jánošíkove diery: 


07.00 –08.00

Departing from Bratislava city center

10.00 – 10.30

Arrival to Jánošíkove Diery

10.30 – 18.00

Time for hiking and to experience this beautiful mountain area.

This is also a time for the local food:
You can take lunch before hiking or dinner after the hike in a traditional restaurant at the beginning of the hiking trail

18.00 – 19.00

Departure from "Jánošíkove diery" to Bratislava

after 20.00

Arrival to Bratislava town centre

Please mind:

Time schedule as written is approximate and may vary or change