Extraordinary natural gem in Slovakia
Options
Start
Duration
Type
Price

Option A:
1. Hiking in a national nature reserve
Sulov rocks ("Súľovské skaly")

11.00

10 hours

1. Hiking tour

129,00 € / per person

Option B:
1.Hiking in a national nature reserve
Sulov rocks ("Súľovské skaly")
2. Čičmany – folk architecture reserve visiting

10.00

12 hours

1. Hiking tour
2. Cultural heritage tour

149,00 € / per person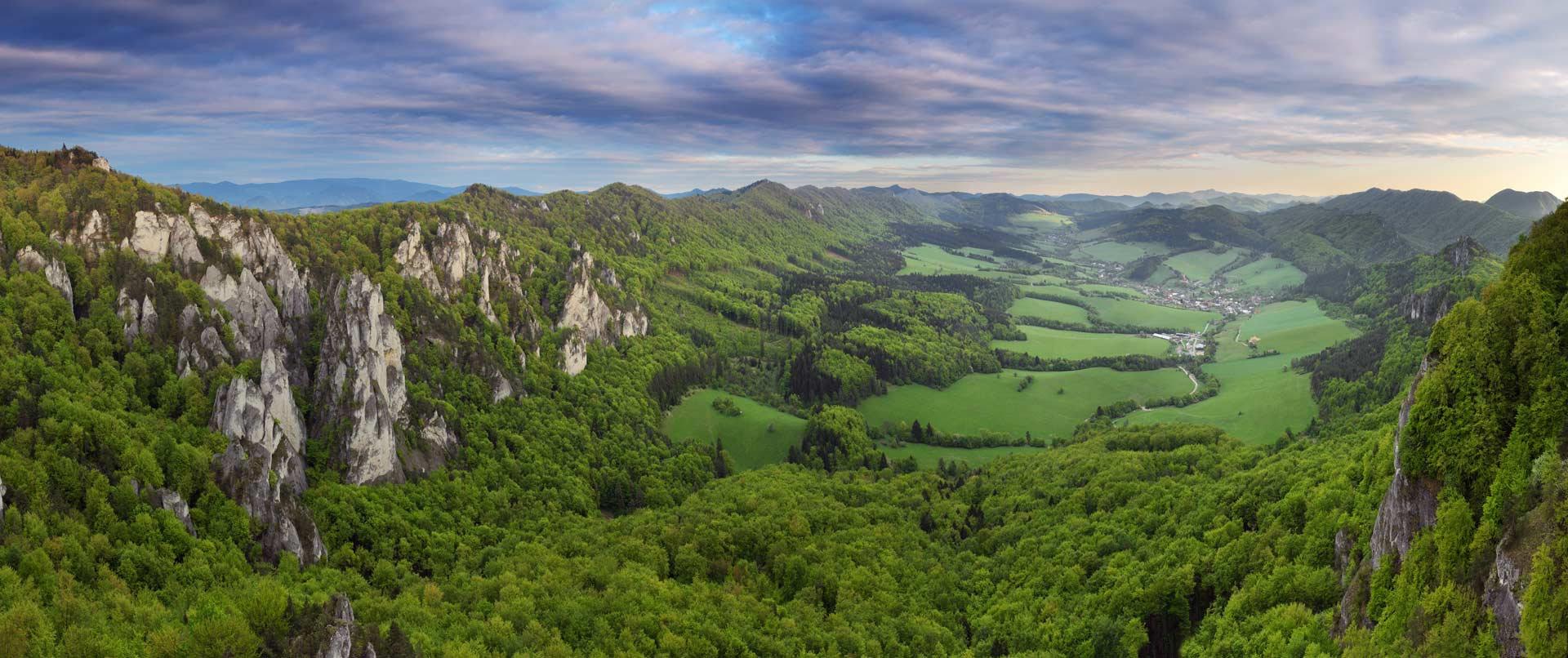 Sulov rocks - Magical heritage of paleogene period
Sulov rocks or slovak name "Súľovské skaly" – is the amazing location to explore. Choose this place if you like hiking and exploring wonders of mother Earth. It is a national nature reserve with the highest degree of protection. Formed millions of years ago, and shaped by various geological processes. In these rocks is situated also a dragons hole – a hidden cave we can also visit a living place of neolithic people. Archaeologists also found here animal bones of the cave bear, wolf and cave lion. Sulov rocks are definitely the magical place to visit while traveling in Slovakia
Folk architecture monument reserve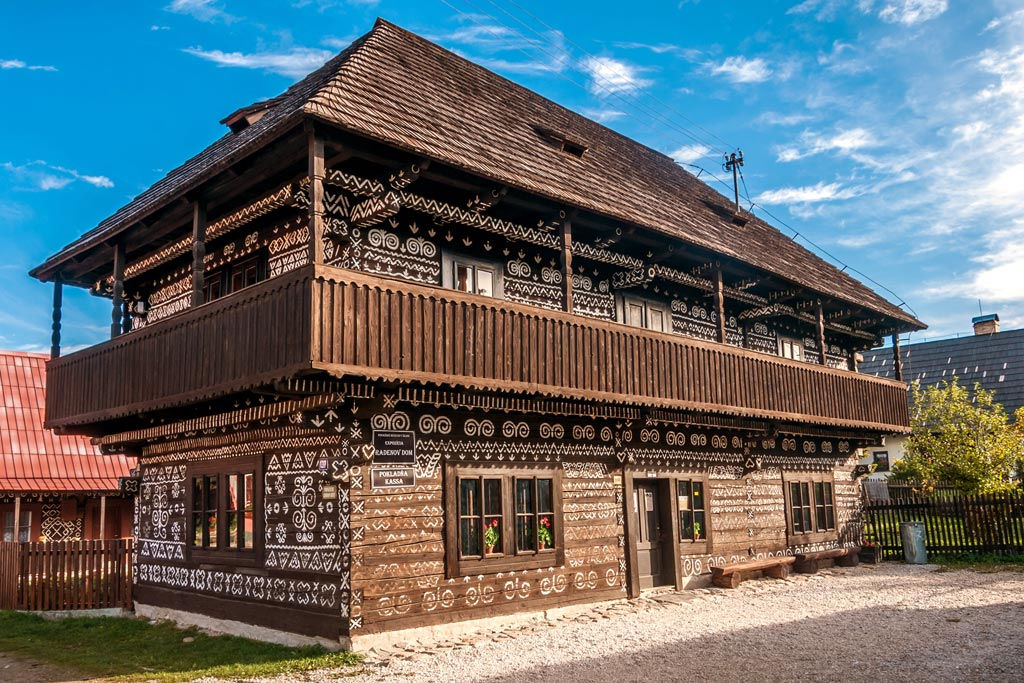 Lovely "Čičmany"
A traditional folk village
Čičmany hidden deep in the mountains is the beautiful example of how the ordinary people lived in the old days. Wooden houses painted with typical local ornaments, nowadays inscribed in the intangible cultural heritage of Slovakia. As the village is very isolated, the culture and traditions are still well-preserved.
Time:
Trip schedule:

A day trip from Bratislava:
Visiting Čičmany & hiking in a national nature reserve Sulov rocks ("Súľovské skaly"): 


09.00

Departing from Bratislava city center

11.00

Arrival to Čičmany

11.00 – 13.00

Čičmany folk architecture reserve interpretation & exploration

This is also a time for the local food at the local restaurant

14.00

Arrival to Sulov rocks

14.00 – 19.00

Time for hiking and to experience this beautiful mountain area

19.00

Departure to Bratislava

21.00

Arrival to Bratislava

Notice:

If you order just the option 1 – hiking in Sulov rocks,
we will arrange the time a bit differently, depending upon our communication & agreement
Taste the local cuisine with us
You don´t know a country if you don´t taste it :)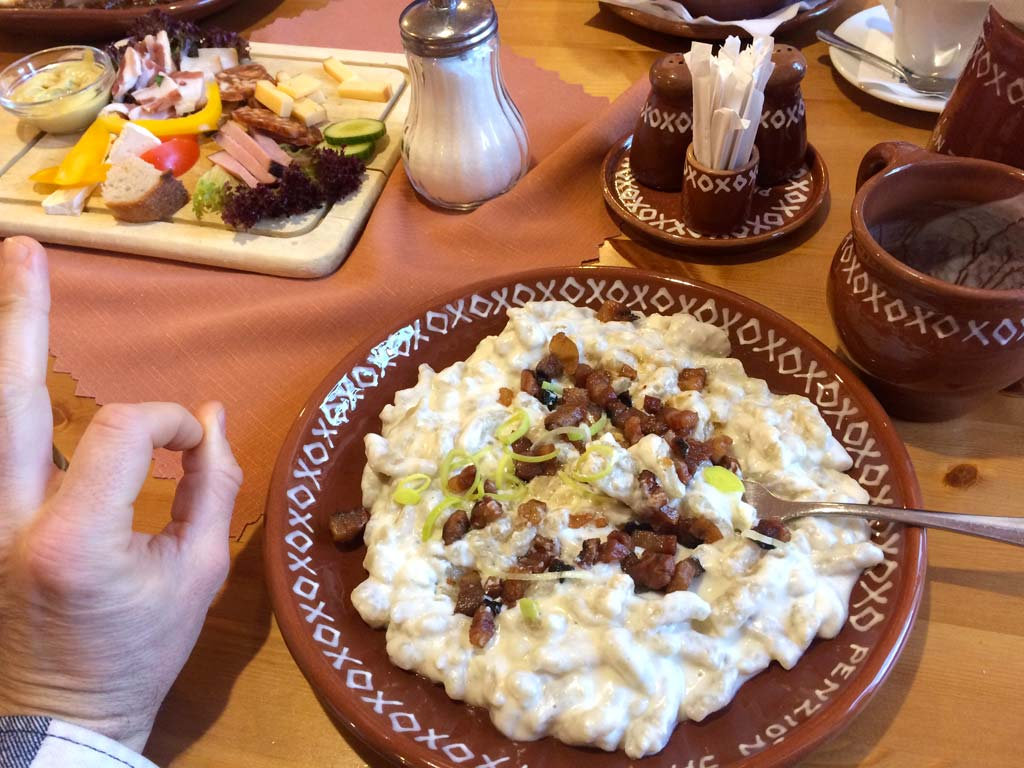 "Bryndzové halušky": A traditional Slovak food
When a hunger overcome you we will take you to a sweet local restaurant with traditional slovak food. One can say you don´t know a country if you don´t taste it! So let´s do it. You can choose from the menu of course, but we recommend to try a food called "Bryndzové halušky", a potato dumplings with special sheep cheese "bryndza" and bacon on the top. People from foreign countries either love them or hate them! How will they taste to you?