Perfect combination of culture, nature and history
Day trip to the heart of Slovakia
| Trip name | Start | Duration | Type | Price |
| --- | --- | --- | --- | --- |
| Central Slovakia Classic | 8.00 am | 12 hours | Guided tour | 139 € / per person |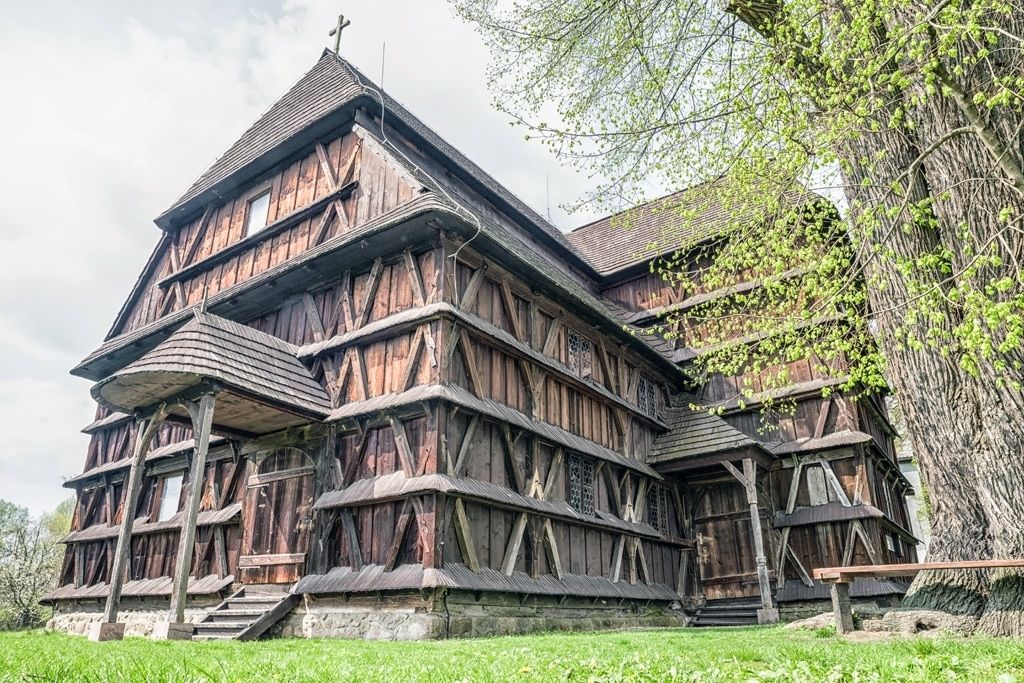 1. Wooden church in Hronsek UNESCO
A monumental wooden church in "Hronsek" (1726) tells a story from the period when local protestants were in heavy disgrace of catholic monarchs. The church was built only from the wood without using a single metal nail. Magnificent interior with capacity of 1100 seats. Proudly inscribed in UNESCO world heritage.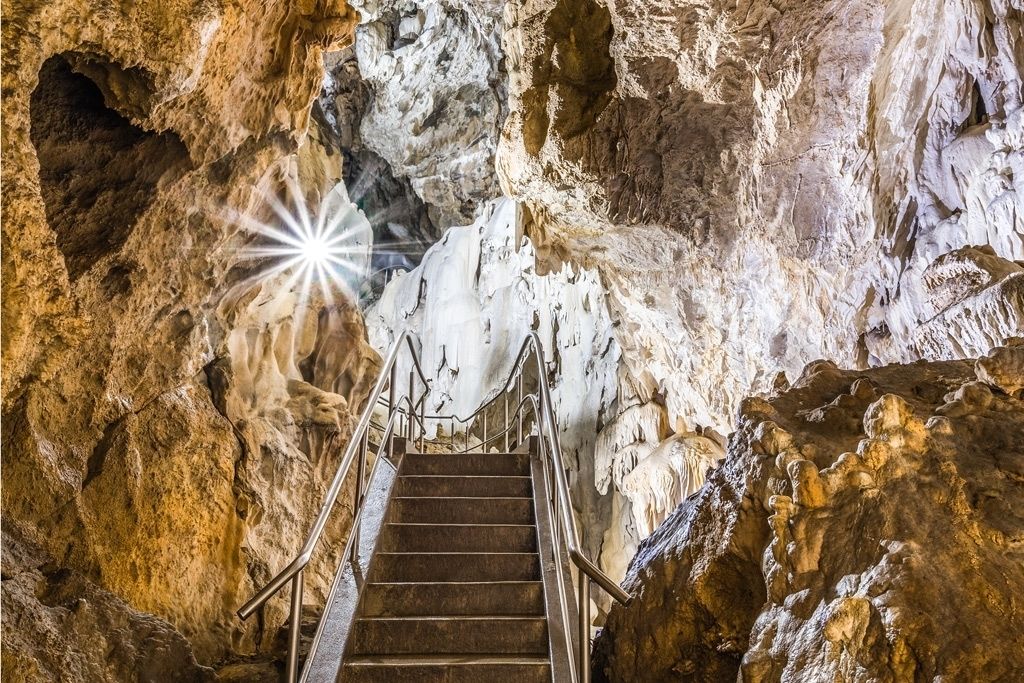 2. Harmanecká jaskyňa
Tour in the white cave
A short hike to "Harmanecká jaskyňa", a white-color cave located in the south border of the national park "Veľká Fatra". One hour exploration of underground chambers and corridors that were formed millions years ago. Rich in stalactites, cave lakes and beautiful ornamentation.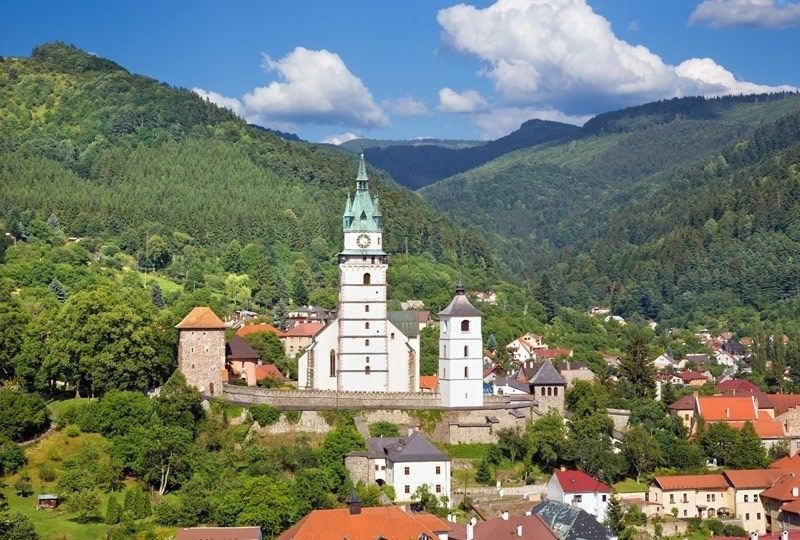 3. Kremnica
Gold town in central Slovakia
Sightseeing in "Kremnica", a medieval town granted with royal privileges. In the past it was one of the richest towns due to gold mining. Well known for the oldest still-working mint factory in the world and its coin production from 1328. The town is dominated by a beautiful castle.
| Time: | Trip schedule: |
| --- | --- |
| | A day trip "Central Slovakia classic" UNESCO |
| 08.00 | Departing from Bratislava center |
| 10.15 | Arrival to Hronsek wooden church, guided interpretation |
| 11.30 | Early lunch at local restaurant, local food tasting |
| 13.00 | Harmanecká cave: 50 min. of hiking, guided 1 hour tour in cave |
| 15.00 | Kremnica medieval town. Old mint factory tour OR castle guided tour |
| 20.00 | Arrival to Bratislava town center |
Departures from Bratislava city center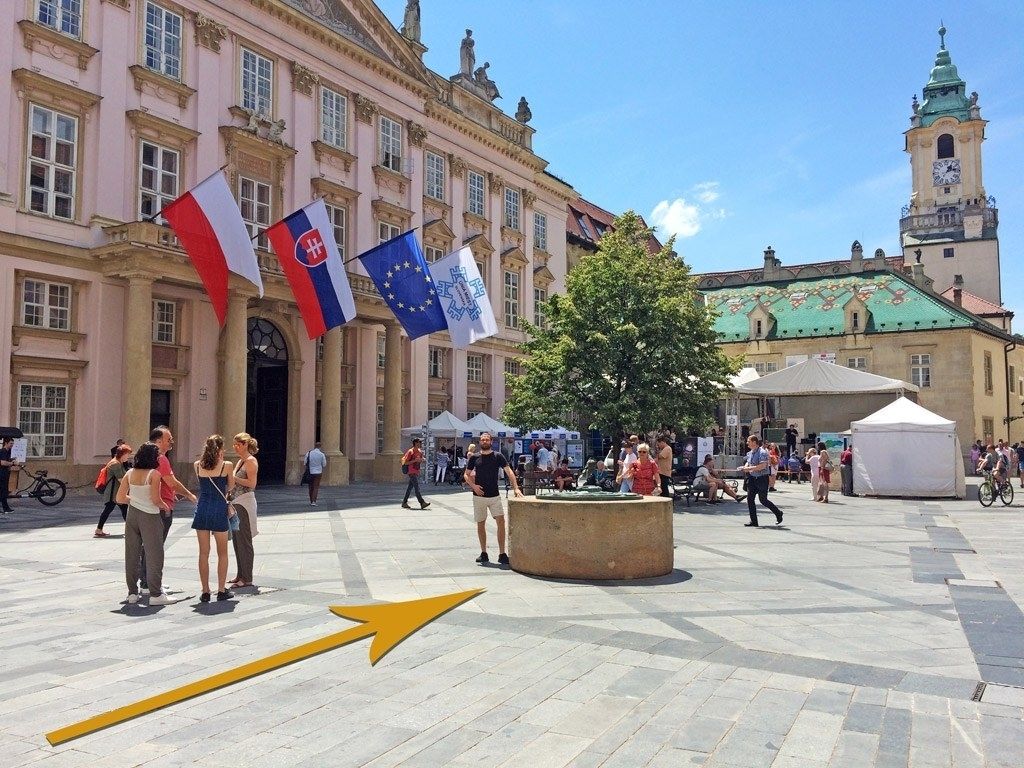 Meeting point: Primate´s square
A general meeting point is located in Bratislava old town city center at Primaciálne námestie (Primate´s square). Just nearby is a tourist info centre, so you won´t get lost.
We will meet each other by the well, and from there we will walk approx. 100 meters to our vehicle. Personal pick up at the hotel available.
Departures: Read more